This creamy and savoury Pumpkin Soup is the perfect comforting food for those chilly days! Recipe prepared by our executive chef at the Athena Royal Beach Hotel.
Ingredients
1 kg Pumpkin
1 Leek, only the white part, trimmed and sliced
2 medium-sized Potatoes
1 Garlic Clove, crushed
½ bunch of Parsley, finely chopped
1 Onion
3 tbsp. Butter
Salt and Pepper to taste
Method
Wash the pumpkin well, peel and chop into chunks.
Peel the potatoes, the leek and the onion and cut them into pieces.
Take a large saucepan and fill it with 3 cups of water. Bring to boil over medium heat and add all the ingredients.
Season the soup with salt and pepper.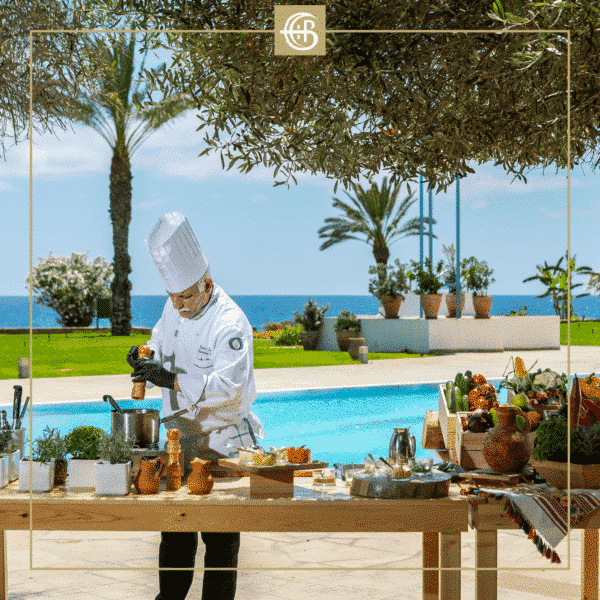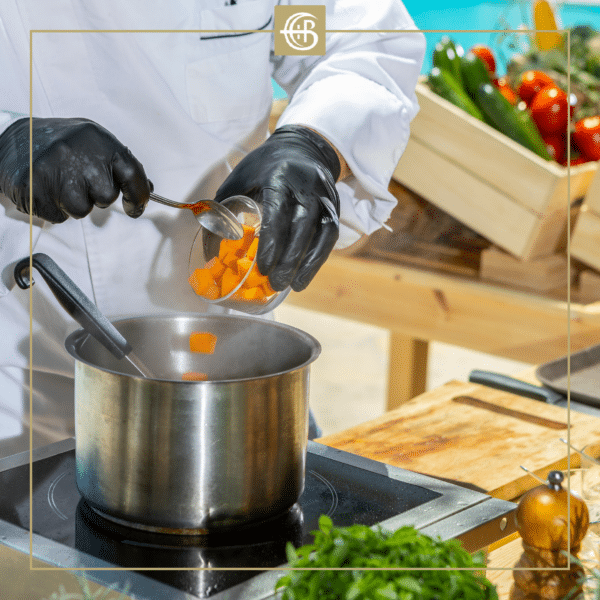 Cover the pot and allow the soup to simmer for around 20 minutes or until the pumpkin is tender.
Ten minutes before you remove the pot from the heat, add the butter.
Add the boiled vegetables to a blender and process them. Add some juice from the pot if necessary.
Place the vegetable puree in the pot.
Stir and reheat. Taste the soup to see if additional salt is needed. Add to taste.
Serve the kolokithosoupa in bowls. Sprinkle the soup with pepper and garnish if you wish with some mint leaves.
To make kolokithosoupa veloute, you would need 500g of Greek yoghurt. All you have to do is to add a big tablespoon of the yoghurt to each bowl after you serve the soup
Preparation Time: 10 Minutes
Cooking Time: 20 Minutes
Serves: 4-6